ElevateYour Poolside Experience with Epona's Pool Bean Bags
Welcome to Epona Leisure, home of Australia's premium Pool Bean Bags. Imagine basking in the sun, sinking into the plush comfort of premium, water-resistant fabric, as you sip on a refreshing drink, and feel the gentle breeze caressing your skin. The Epona collection offers the ultimate in luxury pool bean bags, designed to transform your poolside into a high-end resort. Experience luxury like never before with Epona Luxury Pool Beanbags.
Premium Quality Pool Bean Bags
At Epona, we believe in delivering nothing but the best. Our Pool Bean Bags are crafted from premium, water-resistant fabric, ensuring they can withstand the harsh Australian climate. Each bean bag is designed for ultimate relaxation, allowing you to sink into plush comfort while enjoying the outdoors.
A Variety of Styles and Colours
Our Pool Bean Bags collection offers a widevariety of styles and colours to suit any outdoor decor. From sophisticatedneutrals to vibrant hues, we have something to match every aesthetic. Whetheryou're looking for a pool bean bag chair, lounger, or sofa, you'll find theperfect piece in our collection.
Perfect for Any Outdoor Space
Our Pool Bean Bags are not just for the poolside. They're perfect for any outdoor space, whether it's a backyard, patio, or balcony. With our pool bean bags, you can create a luxurious resort-like atmosphere right in your own home.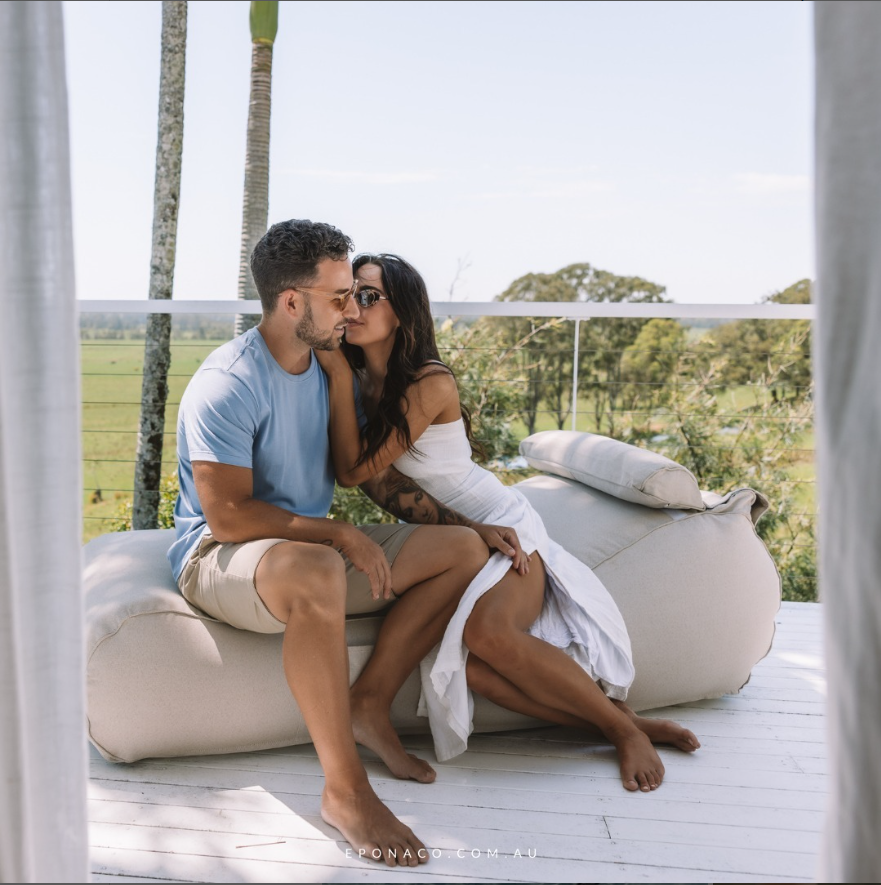 Shop Our Collection
Browse our collection of Pool Bean Bags and find the perfect one for your outdoor space. And don't forget to check out our Outdoor Bean Bags and Indoor Bean Bags for more great seating options.
NeedHelp Choosing?
Choosing the perfect pool bean bag can be overwhelming. That's why we've created the Ultimate Guide to Choosing Pool Bean Bags. This comprehensive guide will walk you through everything you need to know to make the right choice.
Join the Epona Family
When you choose Epona, you're not just buying a bean bag - you're joining a family. We're committed to providing our customers with the best products and the best service. If you have any questions, our friendly customer service team is always here to help.
Experience luxury like never before with Epona Co.'s Pool Bean Bags. Shop now and transform your outdoor space into a relaxing oasis.
★★★★★

We purchased the pool Bag and also outdoor bean bag. Kids loved them. The floating pool bag was awesome and i thoroughly enjoyed using it to. Would highly recommend for garden lounging or pool relaxing depending on which you purchase.


Andrew S.
★★★★★

Recently purchased a Moby floating bean bag and it is literally the best thing I have ever bought!
Love spending any time I can floating around my pool on it with a book and a cocktail.
Don't know how I lived without my Moby!

Helena T.
★★★★★

Definitely The comfiest most stylish bean bag I've ever sat on! Great quality and plenty of on trend colours and styles to choose from and the pool bean bags are a huge hit with the whole family/street


Mel B.
★★★★★

Stylish, comfortable and quiet. Once I sat in the bean bag I knew I had to have one. You don't sink; instead you are supported. Even qith another person sharing the bag you're still comfortable. Perfect in any outdoor area e.g. camping, festivals, picnics the add a real atmosphere to any occasion where relaxing is the main objective. They are definitely an asset to our lifestyle.


Jakki G.
★★★★★

I don't think I have loved a piece of "furniture" more than my Epona Co beanbag which I have spent many many hours in by our pool. After two years it is still in perfect condition and it makes me smile every time I open our back door. Big enough for two, able to function as a bed and waterproof so that it can live right here without fear of splashes, it's my happy place.


Emma M.
★★★★★

We absolutely love our moby bean bag, we love how comfortable and versatile it is, you can lay flat, or position yourself so that it's more of a "chair", giving you support to sit more upright as you float around the pool. Perfect size for adults. Easy to store - no mould or stains, we highly recommend it!


Reno D.

Los Angeles, CA
Our Guarantee